The Cretaceous Conference Centre
Conveniently located next to the Canalta Jurassic Hotel
The Canalta Jurassic Hotel is now home to Drumheller's newest Conference Centre. This beautiful Cretaceous Conference Centre is the perfect venue for your next corporate or private event, and is flexible enough to accomodate groups from 10 to 170 people. The 2,548 sq ft banquet room can comfortably accommodate large groups, while our two smaller meeting rooms are perfect for more intimate gatherings.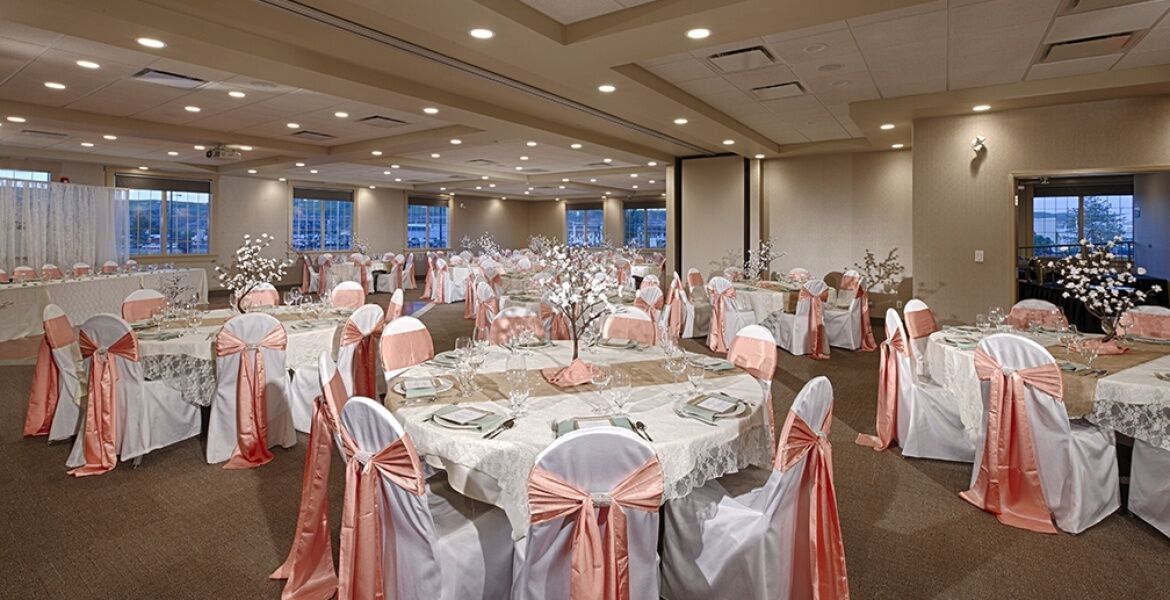 Weddings & Private Functions

We are delighted to be a part of your special day, and we are here to ensure every detail is taken care of. The Cretaceous Conference Centre will accommodate up to 170 people for a banquet. With state of the art audio & visual equipment and a 20′ x 20′ dance floor, you'll have everything you need to make the event perfectly yours.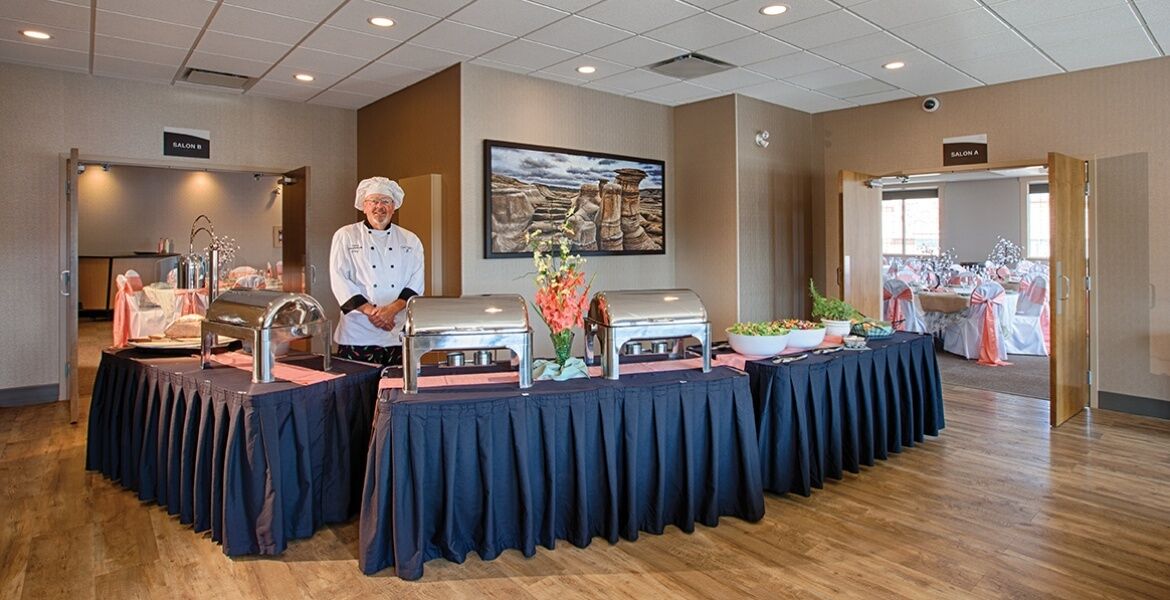 Meetings & Conferences

Whether you're planning a small business conference or an executive board meeting, the Cretaceous Conference Centre has everything you need to make it a success. Choose between our banquet hall or one of our two smaller meeting rooms, and we'll provide you with all the technical tools you'll need including flip charts, projector and screen, podium, microphone and even a stage.
Accommodations
As part of the Canalta Jurassic Hotel, your guests will have access to only the best accommodation. Our stunning hotel is located in the heart of the Drumheller Badlands, and with easy access to all major highways, we are just minutes away from many historical sights in the Drumheller Valley. While your visiting for your event, you'll have the opportunity to visit sites such as The Royal Tyrrell Museum and Horseshoe Canyon.
Fuel up for your next event with a great night's sleep at our Canalta and our deluxe complimentary continental breakfast. With a business centre, fitness centre, steam room and free high speed internet access, we've got all the amenities you'll need to start and end your events on the right foot. Not to mention our warm buttery popcorn that will make you feel at home while you stay.
Cretaceous Conference Centre
Contact Us